About Us
Kelly and MacGowan Solicitors are located in Sligo town. Eamon MacGowan and Fergal T. Kelly are Partners in the firm. We have an outstanding record of commitment, excellence and client satisfaction.
We provide a wide range of legal services to represent our client's needs and interests.
Our Core Values:

- A commitment to excellence in the practice of law
- Adherence to the highest standards of ethics and professionalism in everything we do
- A profound appreciation and respect for all our clients and stakeholders
Mission Statement:

"Our mission, as a highly skilled legal Practice supported by an efficient and effective staff, is to ensure that we identify and clearly understand the needs of our Clients while providing a comprehensive and professional service of the highest quality"
Our Team:

At Kelly and MacGowan Solicitors we have a highly qualified staff ensuring the delivery of the highest standards of quality.
Partners
Eamon MacGowan



Fergal T. Kelly





Solicitors Assistants
Sharon Flannery
Bernie Conboy
Accounts Manager
Rosie McMorrow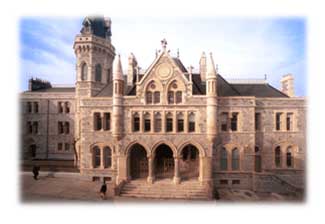 Contact Us
If you have a legal problem or query or would like to find out more about the services we provide, mail us at info@kellyandmacgowan.ie or contact us at 071-914-6800. Alternatively, simply call to our offices.